You need to log in to create posts and topics.
Welcoming Message to New Readers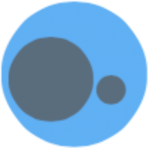 miseli
(@miseli)
6 Posts
September 5, 2018, 10:54 am
Welcome to the Tasmanian Model Solar Challenge Forum!
We've started this up as an online space to discuss all things Challenge-related. It doesn't matter if you're only just thinking about getting involved in the event or have been around for many years. Registration is open to basically anyone and you don't need to be based here in Tasmania either. Interstate and even international readers are actively encouraged to sign up. Students, teachers, parents, race organisers and other interested parties are all welcome.
Please take a look at the posting guidelines and rules topic for information about what can and can't be posted. Also have a browse around the forum and use the search bar before creating a new topic, there's a chance that an answer to your question may already exist somewhere.
That's pretty much it. We hope you find it useful and enjoy your stay. Just keep it clean and get posting today!